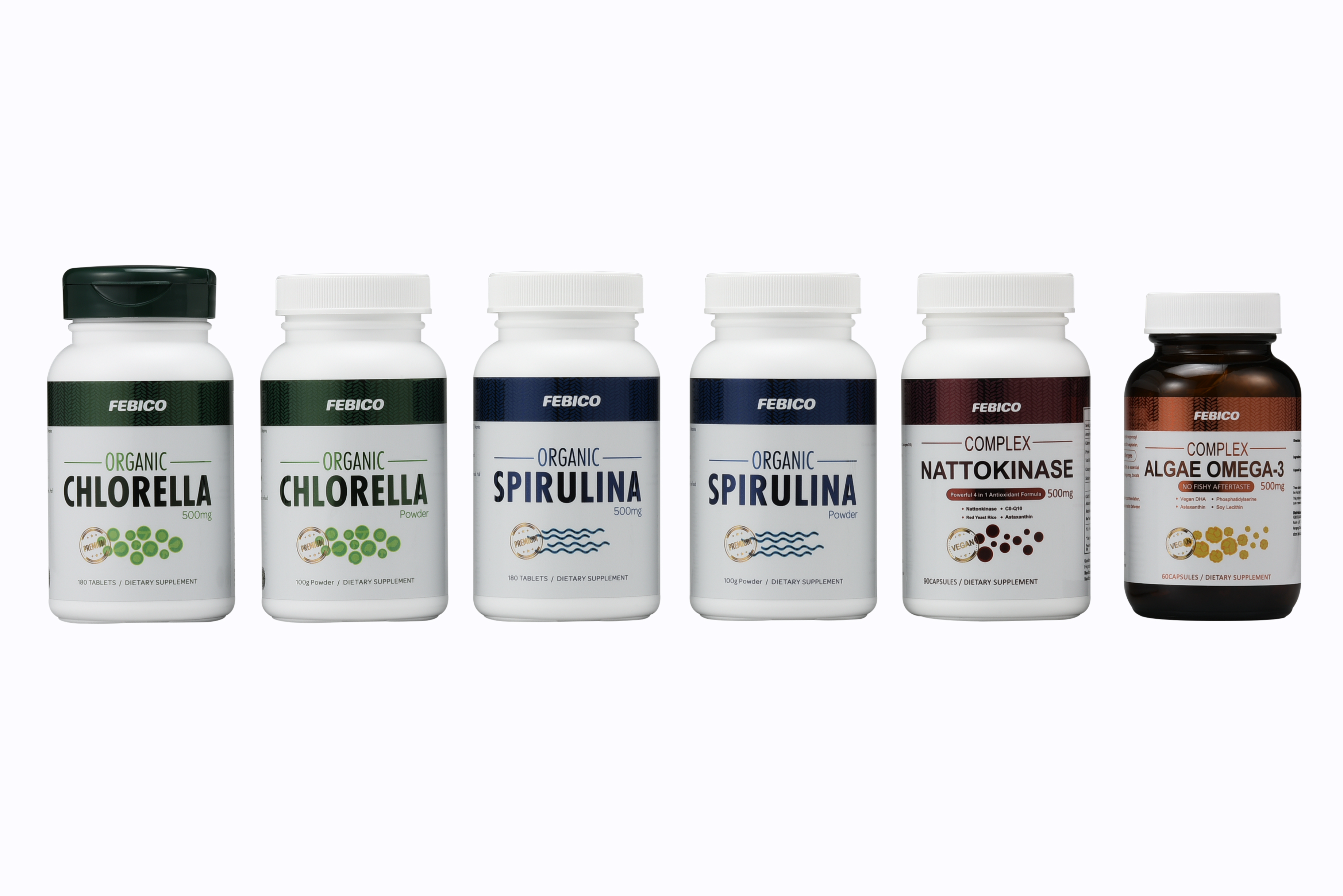 About the product:
Spirulina is a highly nutritious, all natural blue-green algae. Rich source of vitamins, β-carotene, minerals, chlorophyll, gamma-linolenic acid (GLA) and protein.
100% Organic, 100% Pure Spirulina. Absolutely Free Of Any Additives


Enriched Vitamin B12 complex. Rich Source Of Essential Amino Acids And Antioxidants.

Essential fatty acid - GLA

100% vegetable whole food

Boosts Energy and Supports Immune System

Major Functions:

Balances immune system and restores energy

Spirulina contains enriched Vitamin B complex, essential amino acids, and antioxidants. It is a superfood to support your healthy immune system and to restore energy from stress and chronic fatigue.

Main Ingredient:

Organic Spirulina

Packaging:

500mg*180 tablets per bottle
100g Powder per bottle

Recommended Dosage:

1. Serving Size: 6 tablets (3g)
2. Best taken before meals
3. Half dosage for children below 12 years old

Patents and Certifications:

Naturland Organic Spirulina Certification No. 100241
USDA-NOP Organic Certification
Symbol of National Quality Award by Taiwan

Product Advantages:

Febico® Organic Spirulina is certified by Naturland Association, USDA-NOP, Taiwan Tse-Xin.

Caution:

1. Please take it separately from Chitosan.
2. Consult your doctor or pharmacist before taking spirulina if you have Gout or if you are on the low-protein diet